Diagnodent Caries Detection System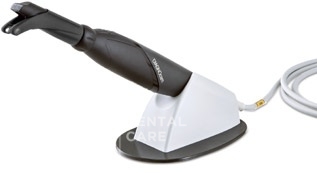 If your dentist only relies on visual inspection when examining for dental cavities, your teeth may be misdiagnosed as being healthy. Diagnodent is a revolutionary painless laser technology used to detect hidden decay before it can cause extensive damage to your teeth.
What do dentists look for?
During a dental examination, dentists inspect the teeth visually for signs of decay. However, due to the normal pits and grooves on the surfaces of our teeth, some decay is hidden away from visual evaluation. If decay is missed, it may eventually be detected when they become larger, however, at the cost of more destruction of tooth structure. On the other hand, if decay is diagnosed early, the tooth can be more conservatively addressed allowing you to keep your teeth healthier for longer.
Reliable detection with Diagnodent
Diagnodent is a harmless laser device which is used routinely during dental examinations at Putney Dental Care. When your tooth has some decay or if there is bacteria inside your tooth, light reflects differently onto the tooth. Diagnodent gives readings based on changes in the tooth's reflection to light. Therefore it can detect changes much earlier and more accurately compared with visual inspection. In fact, research shows that Diagnodent has an accuracy of 90% compared with visual inspection with only 57% (Lussi 2003). The benefit for you is that if your teeth need fillings, only very tiny ones are required. Furthermore, preventive advice can be discussed with you to minimize the need for further fillings in future.