Call Putney Dental Care for the Best Orthodontics in Town!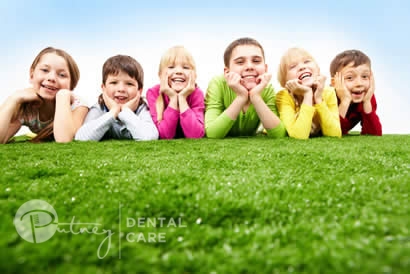 Have you noticed some difficulty with the alignment of your bite? Feeling like your teeth are crowded, or protruding at odd angles? It is not uncommon to notice signs that your teeth may not be fitting together as well as they could, or that your jaw requires a helping hand to get into alignment. That is where orthodontic care becomes a necessity!
Our dedicated team of specialist orthodontists at Putney Dental Care create beautiful smiles through whatever oral care your mouth requires. We offer a range of removable and fixed dental braces suited for children and adults alike, as well as effective treatments for cosmetic issues such as crowded teeth, and so much more.
If you are looking for an orthodontist in Sydney you can trust for quality care, we are here to help.
What is an Orthodontist?
An orthodontist is a dental specialist that focuses on diagnosing, treating, and preventing dental and facial irregularities. Common orthodontic treatments include straightening crooked teeth, jaw surgery to realign the bones, correcting misaligned bites, and even some cases of sleep apnea.
Pursuing orthodontic services can help you maintain the health and structure of your mouth. Their treatments aim to restore the way your teeth and jaw function, allowing you to perform regular activities like eating or smiling without any discomfort or hesitation.
Orthodontist vs Dentist
While regular dentists can help you with your oral hygiene and treat general issues like chipped teeth or tooth decay, a specialist orthodontist is required for more complex treatments involving teeth and jaw alignment.
On top of regular dental school, orthodontists undergo three more years of specialist training to understand the complexities of biology, biomechanics, and facial development. This way, they can understand how habits, physical developments, and hygiene practices have affected your oral health, and accurately treat them.
When Should You Get Orthodontic Treatment?
Orthodontists treat cases of crooked teeth and jaw misalignment, although some specialist orthodontists may focus solely on treating children, rather than any patient. Referrals from a dentist are unnecessary to book an appointment with an orthodontist, but it is vital to schedule one if you notice signs of:
Difficulty or pain while chewing

Teeth that do not meet properly when you bite down or smile

A history of thumb sucking

Issues with speaking

Problems with breathing through the mouth, or snoring

Crowded, protruding, or crooked teeth

An underbite or overbite

Premature loss of baby teeth due to trauma or cavities

Jaws or teeth that are out of proportion from the rest of the face
You do not need to experience pain or discomfort from your teeth or jaw to see an orthodontist. If you are concerned about how your smile looks, orthodontic treatment options are available for cosmetic dental care.
Orthodontic Treatment for Adults
It has become increasingly common for adults to seek out orthodontic treatment for their crooked teeth or misaligned bite. Our teeth are prone to wearing down or moving as we age, so professional services may be required even after a childhood spent taking care of our teeth. You may also require an appointment with a specialist orthodontist due to not getting the necessary dental work on your teeth as a child, or not wearing your retainers as instructed into adulthood.
Having traditional metal braces, which are easy to spot, is often not an appealing choice for many adults requiring orthodontic services. Fortunately, there are plenty of effective and inconspicuous methods on offer for adult orthodontic problems:
Clear aligners:

Sometimes referred to as invisible braces, clear aligners are one of the more popular choices for adults. The custom-moulded plastic is fitted to your teeth to gradually shift them into alignment over time and is transparent for increased subtleness. Many adults also enjoy this treatment due to their removable nature, which makes it easy to eat, drink, and clean your teeth unhindered.

Ceramic braces:

Braces made from ceramic are more subtle than traditional metal braces, with the fixtures coming in clear or tooth-coloured ceramic to blend into your teeth. The advancement of orthodontic treatments also allows for these braces to be smaller and more comfortable than they have been in the past, which is preferential for many adults.

Lingual braces:

By being bonded to the back of the teeth instead of the front, lingual braces are a discrete yet effective way to straighten teeth. They function just like any other type of braces, but remain the only true invisible option due to their placement.
If you are unsure of what kind of treatment would best suit you and your oral health, you can talk to a specialist orthodontist to make an informed decision.
Early Orthodontic Treatment for Children
Early orthodontic treatment is when specialist orthodontists assess a child's orthodontic issues at a young age, generally 8-10 years old, to identify possible abnormalities. Diagnosing any issues at such a young age allows orthodontists to begin working on a treatment plan that will prevent any serious problems from developing.
Early treatment can prevent various developmental problems such as:
Uneven spacing between teeth

Protruding, crooked or crowded teeth

Missing teeth

Speech issues
Corrective procedures work faster on pliable bones, making orthodontic services work more effectively on children rather than adults. By seeking out orthodontic care early on, you can guarantee a strong foundation for functional and healthy teeth in your children's future.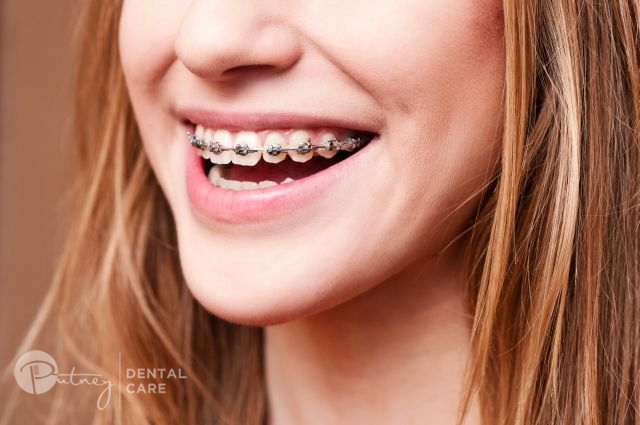 Our Approach to Specialist Orthodontics
To guarantee the best orthodontist treatment possible, Putney Dental Care takes a thorough step-by-step process to assess and find a solution for your orthodontic needs. From the initial consultation through to the aftercare process, our team will be with you every step of the way.
1. Free Orthodontic Consultation Sydney
The first phase within our Sydney orthodontics processes is a free consultation of the condition of your teeth, any potential developmental issues, and the alignment of your jaw. This is a complimentary session, in which we aim to understand your situation and cater to your needs.
2. Assessment and Brace Treatment Plan
Once the initial assessment has finished, we then gather all the information needed to assess the case of a patient thoroughly and take the time to discuss your comprehensive orthodontic treatment plan. During this stage, feel free to ask any pressing questions about your teeth and their care, and do not hesitate the make your needs known. We place your comfort first when it comes to your personalised treatment plan.
3. Follow-up Appointments and Specialist Referral
Once your treatment plan has been created, we can set up a schedule for follow-up appointments and get started on your new beautiful smile. If you happen to have a more complex case, during this time you may be referred to a specialist orthodontist that we work with to ensure that we obtain the best results for you.
Meet Our Sydney Orthodontic Team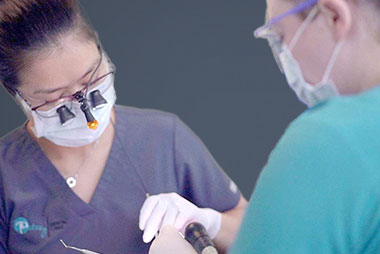 All of the patients at Putney Dental Care are met with only the best care possible from our highly-qualified team of orthodontic specialists. Led by Dr Danielle Do-Vuong, who has nearly 20 years of experience in the dental industry and a specialised interest in orthodontics, all of our workers have a broad range of skills to suit any possible dental issue that enters one of our many clinics in Sydney.
Call Putney Dental Care for the Best Orthodontics in Sydney!
Ready to get started on your brand-new smile? Give Putney Dental Care a call at (02) 9808 2588, or go online to book your free initial consultation. Whether you are looking to get a set of clear aligners for your crooked teeth or to sit your child down for their first orthodontic assessment, our team has you covered.
Our services are available in clinics across the Putney, Ryde, Meadowbank, Gladesville and Tennyson Point areas. Dental care has never been so convenient with Putney Dental Care!
FAQs
When Is My Child Ready for Orthodontics?
While it is best to get started on orthodontic treatments as early as possible for the health of your child's teeth, initial consultation with a specialist orthodontist should be done at ages 8-10. This age group is the best time to assess if your child is developing any orthodontic problems and intervene early on to support their dental development.
How Much Do Braces Cost in Sydney?
The cost of your braces typically is determined by what kind of braces you are looking to use for your treatment plan, and the extent of work required on your teeth. During your initial appointment with your specialist orthodontist, they will discuss the projected costs for each treatment option.
Do I Need a Referral to See an Orthodontist in Australia?
You do not require a referral to see an orthodontist in Australia, but you may need directions from your dentist to book some specialist services.
Can Centrelink or Medicare Cover Braces?
Due to many orthodontic treatments being considered 'cosmetic', neither Centrelink nor Medicare covers the cost of braces.
How Long is Orthodontic Treatment?
Generally, orthodontic treatments take anywhere between 12-36 months to complete. However, the exact timeframe depends on multiple factors, like the severity of your dental issues, what kind of treatment you have chosen, your age, and even the health of your teeth. Ask your orthodontist for a specific timeline.
Does Orthodontic Treatment Hurt?
There may be some initial pain or discomfort when braces are being fitted to your teeth, but this mostly fades away in the following days. Some people may experience continued discomfort when wearing braces, or irritation from the fittings rubbing the inside of their mouth. However, orthodontic treatment is not expected to cause severe pain at any point during the process, so continuous pain will require a check-up with your orthodontist to ensure there are no issues.