Seek Emergency Dentist in Sydney across Ryde, Gladesville, Meadowbank and West Ryde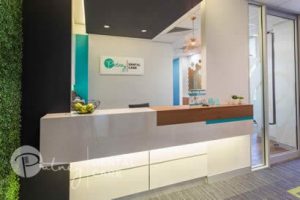 If you are experiencing pain requiring immediate emergency care, you need dental services you can trust. At Putney Dental Care, we provide same-day emergency appointments for those with significant dental problems like broken teeth, tooth pain, infections and more.
Severe tooth pain can come from seemingly nowhere, but that does not mean you have to wait for proper dental treatment. If you need an emergency dentist in Sydney, our clinic is here to provide immediate treatment, regardless if it occurs outside of business hours.
What is Considered a Dental Emergency
Cases typically involve moderate to severe pain that requires immediate treatment to alleviate or an affliction of the teeth that stops daily requirements like talking or eating. Common dental emergencies involve:
Toothaches

Dental injuries to the soft tissue of your mouth

A knocked-out tooth or extruded tooth (one that has been pushed from position)

A cracked,

chipped

or damaged tooth

Facial swelling

Tooth loss

Dental pain that cannot be treated with over-the-counter medication
If you are dealing with any of these conditions or are otherwise concerned about the immediate health of your teeth, it is best to make an emergency appointment with your dentist as soon as possible.
Cosmetic Dental Emergencies
There are cases where tooth pain is not a factor, but rather emergency services are required for cosmetic reasons that are causing a great deal of stress or discomfort. This can be due to chipped porcelain veneers or even loose dentures. Although these two examples are painless, they still cause discomfort in completing simple tasks like eating or smiling.
Cosmetic dental emergency services are not just for those concerned about daily appearances or functionality. Important life events like an upcoming wedding or a job interview could be affected by the appearance of your teeth, which are considered dental emergencies to be treated with same-day appointments.
What Should I Do if I Have a Dental Emergency?
If you have a dental emergency, it is important to make an appointment with an emergency dentist in Sydney as soon as you notice any symptoms or cannot alleviate pain in your mouth with over-the-counter medication. However, while waiting for your appointment, you can take measures to relieve pain and discomfort. For a severe toothache, cracked teeth or profuse bleeding, rinse your mouth with warm water and apply a cold compress to the area. This will not only soothe any jaw or toothache pain you may be experiencing but taking steps to clean the afflicted area may also help to save your teeth.
In the case of a dislodged or knocked-out tooth, the tooth must be placed back into the socket to keep it alive until an emergency dentist can reinsert it. If it is clean, replant it immediately and handle the tooth only by its crown, not the root, to prevent bacteria from getting into the root site.
On the other hand, if it is dirty, wash it with some milk, as this drink contains the sugars and proteins the tooth needs to stay alive. If you do not know how to reposition the tooth, keep the tooth in milk until you get to the emergency dentist. Otherwise, keep it within your mouth so that it stays hydrated with saliva. The tooth will then require splinting to have it fixed and locked in place by a dentist.
What to Expect in Emergency Dentistry
If you have an appointment at an emergency dental clinic, you can expect an immediate examination of the problem area once your appointment has begun. This is particularly pertinent to those with a dislodged or broken tooth as reinsertion is required as quickly as possible to prevent the tooth from dying.
A physical examination will be suited to finding signs of concern like infection or gum inflammation in most common dental emergencies. Exposed nerves may also be noticeable during this examination, and significant damage to any teeth.
If an initial examination of the afflicted site does not indicate what the problem is, the emergency dentist will turn to x-rays to look for root canal injuries or damage to the teeth they could not see. This step may reveal hidden concerns under the gums, like a wisdom tooth trying to break through.
During your visit, your emergency dentist may provide injectable painkillers, anti-inflammatory drugs or antibiotics, depending on the needs of your teeth. This may be for temporary relief if your dental emergency requires additional appointments to resolve. Treatment options will be discussed during your appointment, however, so you fully understand what your teeth need to be healthy once more.