General Dentistry Sydney
Our general dentistry provides various services for your mouth, teeth and gums to ensure optimal oral health.
For professional, family-friendly general dentistry services in Ryde, Gladesville and Meadowbank regions, look no further than Putney Dental Care!
What is General Dentistry?
A general dentist's primary focus is maintaining your dental health through preventive care. This includes treatments such as a dental check-up to ensure good oral health and hygiene. If you have any oral health issues, general dentists are also qualified in restorative procedures and dental surgery.
Where cosmetic dentistry concentrates on optional smile enhancements and teeth alignment correction, general dentistry deals with preventing and addressing your immediate dental needs. Additionally, any service will require an initial dental appointment with a general dentist to ensure healthy teeth and good oral hygiene.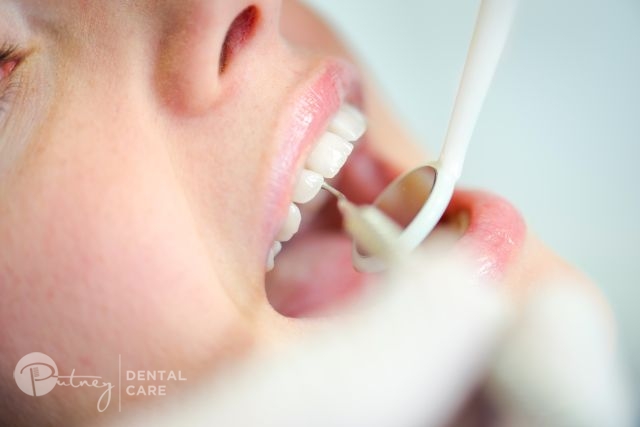 What Should I Expect at My First General Dentist Appointment?
A routine general dental examination with Putney Dental includes an assessment of your gums, teeth, bite and soft tissue (tongue, lips, inside of your cheeks and mouth). Following a general inspection of your overall dental health and well-being, we will provide a thorough cleaning of your teeth and gums as a preventative measure.
X-rays may be required to check the surfaces between your teeth and beneath the gums. Our harmless DIAGNOdent device is used sparingly, meaning that we only take x-rays every two years for patients with a healthy dental history. However, if you have a higher level of risk due to poor dental hygiene, an increase in x-ray examinations are necessary.
In the instance where your general dentist identifies an issue with your oral health during a routine examination, they will notify you immediately and propose a treatment plan for complete transparency. If you approve the restorative procedure, our general dentists will treat your issue with quality dental care to guarantee the best outcome.
Our General Dental Health Services
There are many different types of services related to general dentistry. The treatment service that your general dentist may propose will depend on the specific dental issue identified during your examination.
Putney Dental Care offers the following dental services:
Preventative care

Crowns and bridges

Dental implants

Dentures

Emergency dental care

Dental fillings

Custom mouthguards

Periodontal treatment 

Root canal treatment

Wisdom teeth removal
Preventative care
The first step for your healthy teeth is to prevent problems before they become a dental issue of concern. Our preventative care treatments include regular check-ups, fluoride treatments and dental cleaning using the latest air-flow therapy technology.
Dental cleaning is a critical element of a general dentistry appointment. It helps prevent gum disease, tooth decay and decrease the risk of an oral cavity or stained teeth.
The final cost of your preventative treatment will depend on whether you opt-in for a fluoride treatment and dental cleaning. However, you can expect a price range of $50 to $350.
Crowns and Bridges 
Crowns and bridges repair broken, cracked, or decayed teeth. We use a range of materials for creating dental crowns and bridges, including resin, metal (gold or silver) or ceramic. Your dentist will discuss the best type of crown or bridge material that suits your dental and financial needs.
There is a price difference between crowns and bridges. You can expect to pay $1,000 to $2,000 per crown depending on the material. Meanwhile, a typical three-tooth bridge can cost $3,000 to $5,000.
Dental Implants 
Dental implants are a popular treatment option to replace missing teeth. The minor dental surgery fuses a metal root to your jawbone, covered by tooth coloured fillings or a crown.
Installing dental implants is a straightforward procedure that typically takes an hour to complete with minimal risk of complications.
The cost for dental implants varies depending on the procedure's complexity and the number of installed implants. However, the average cost for a dental implant ranges from $1540 to $2440. Additionally, if you want a dental crown fitted over your implant, this can add an additional $1900 to your final bill.
Dentures
Dentures help cover missing sets of natural teeth and gum tissue. This is a popular option for many patients who have entire sets of missing teeth or suffer from abnormal facial structures.
At Putney Dental Care, we offer two types of treatment options for your dentures. These being:
Partial dentures

fill the gaps where one or more teeth used to be and help stop the existing teeth from twisting or moving. You can expect to pay around $700 – $1700 for partial dentures.

Complete dentures

cover an entire arch of missing teeth. These dentures use more material and therefore cost more money. You can expect to pay $1100 – $2000 per row of teeth.
Emergency Dental Care 
Emergency dental care can include a range of unexpected conditions, including chipped, loose or cracked teeth, toothache, facial swelling, jaw dislocation and bleeding from the gums, lips or mouth.
Our clinic reserves same-day appointments to treat patients with emergency dental problems. Putney Dental's expert general dentistry team are experienced in dealing with emergency issues, providing immediate pain relief and achieving the best outcome possible.
The cost for our emergency dental services specifically depends on your dental problem and the corrective procedure to fix the issue.
Dental Fillings 
Fillings are a type of dental restorative service, helping contain tooth decay from spreading further and jeopardising your oral health. The procedure fills holes in your tooth caused by decay, sealing the bacteria from dispersing in other areas. 
At Putney Dental Care, we provide two types of dental filling options. These being:
Amalgams:

Silver fillings that are built to last. This is our cheaper treatment option, costing between $50 to $150 depending on the tooth's position. 

Resin composite:

Tooth coloured fillings that provide a subtle look. Depending on the position, composite fillings cost between $300 to $400 and don't last as long as silver amalgams.
Mouthguards
Mouthguards are effective for protecting your teeth as well as gums from trauma in contact sports and minimising the impacts of bruxism (teeth grinding).
We offer custom mouthguards that perfectly fit your teeth, providing the best level of protection for your teeth and gums. Our general dentistry team can also personalise your mouthguard design, including selecting specific colour combinations.
The cost of mouthguards depends on your dental shape. However, you can expect to pay between $175 to $300.  
Periodontal Treatment 
Periodontal treatment deals with gum infection and disease, such as periodontitis or gingivitis
We are experts in catching gum disease in its early stages, providing efficient and effective treatment to eradicate the problem before any significant damage occurs.
The cost for Putney Dental periodontal treatment depends on the stage and severity of your gum disease. However, a general price range can go anywhere between $400 to $5,000.
Root Canal Treatment 
Our general dentistry also services patients with damaged pulp through root canal treatment. This dental surgery saves teeth with infected or dead pulp by cleaning and reshaping the inner canal.
The root canal treatment will not only remove any infected or dead pulp, but will also seal the tooth to ensure that bacteria cannot spread to other oral areas.
Root canal treatment cost will depend on the number of teeth with infected or dead pulp. However, you can expect to pay anywhere between $1,500 to $1,900 per tooth.
Wisdom Teeth Removal
Wisdom teeth removal is one of the most common general dentistry services among young adults. The surgical procedure simply removes your wisdom teeth before they erupt and cause other dental problems such as overcrowding. 
At Putney Dental, we offer a 3 step process for removing your wisdom teeth, these being:
Initial consultation and 3D imaging of your dental set. 

Removal surgery.

Post extraction care.
The cost for wisdom teeth removal sits between $175 to $235 per extraction.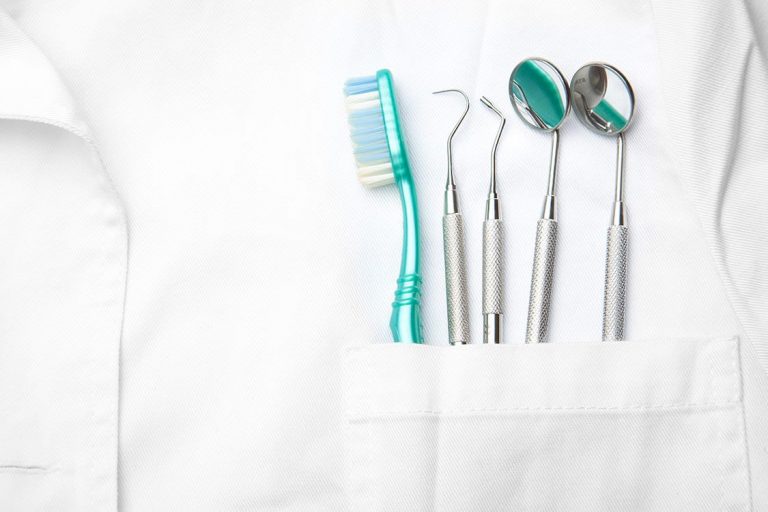 Expert General Dentistry at Putney Dental Care
Our friendly team of general dentists offer services for the whole family, offering expert dental care in Ryde, Meadowbank and Gladesville.
Putney Dental's general dentistry clinic is open every Monday to Friday 8AM to 6PM and Saturday 8AM to 1PM. To respond to the needs of customers who may not be available during those dates and times, we are open to appointments outside operating hours.
For more information or to book an appointment, contact us today at (02) 9808 2588 or book online.
FAQs
What Does a General Dentist Check Up Include?
Our general dentists will provide a thorough examination for any signs of oral health problems alongside fluoride treatments and dental cleaning during a routine check-up.
How Often Should I Visit the Dentist?
At Putney Dental Care, we highly encourage patients to check in with the dentists twice a year or every six months. This is important for preventative measures. However, you should not wait another day to call us if you have any dental concerns and problems. This could be anything from troubling mouth sores to distressing teeth sensitivity. 
General Dentist Near Me
Address
A. Suite 5, 227 Morrison Rd, Putney, NSW 2112
(Next Door To Royal Rehab)
Reserved Parking Available At Rear.
Opening Hours
Monday – 8:30 am – 5:30 pm
Tuesday – 8:30 am – 5:30 pm
Wednesday – 8:30 am – 5:30 pm
Thursday – 8:30 am – 5:30 pm
Friday – 8:30 am – 5:30 pm
Saturday – 8:00 am – 1:00 pm
Emergency Appointments Available