Our Pediatric Dentists Will Take Care Of All Your Children's Dentistry Needs
We understand that your child's first visit to the dentist can be a bit frightening.  At Putney Dental Care, we go the extra mile to make them comfortable and feel right at home. Our team is fun, friendly and attentive to make your child's visit as pleasant as possible. They will love coming back to get their teeth cleaned or have a cavity filled by one of our friendly pediatric dentists.
Making each visit a positive experience for children is what we strive for. With our famous berry-flavoured mouth rinse, they'll love coming back to get their teeth cleaned or have a cavity filled by one of our friendly dentists.
Child Dental Benefits Schedule
The Child Dental Benefits Schedule (CDBS) is a government initiative that aims to provide children with basic dental care. The scheme covers eligible children those age 2-17 years old. It is capped at $1,000 per child every two calendar years.
The program offers basic dental car services coverage, which typically includes dentistry for children services such as:
Check-ups

Professional teeth cleaning

Fissure seals
At Putney Dental Care, we bulk bill for the CDBS. What this means is that you will not need to pay a gap, or submit a claim. To find out if your child is eligible, please click on this link: http://www.health.gov.au/internet/main/publishing.nsf/content/childdental
Oral Health Habits Your Kids Should Follow
1. Use Proper Technique
When kids are old enough to go to preschool or be dropped off at a daycare centre, it's time to teach them correct tooth brushing techniques. This starts with squeezing out a pea-sized amount of toothpaste. The brush must be moved back and forth in a gentle motion, preferably in circular strokes. The front and back of the teeth should be covered. Advise them to avoid scrubbing hard along the gum line as this can lead to irritation. Finally, establish brushing times with your children. Ideally, you should brush your teeth at the end of every meal (breakfast, lunch and dinner) but twice a day is a good enough start.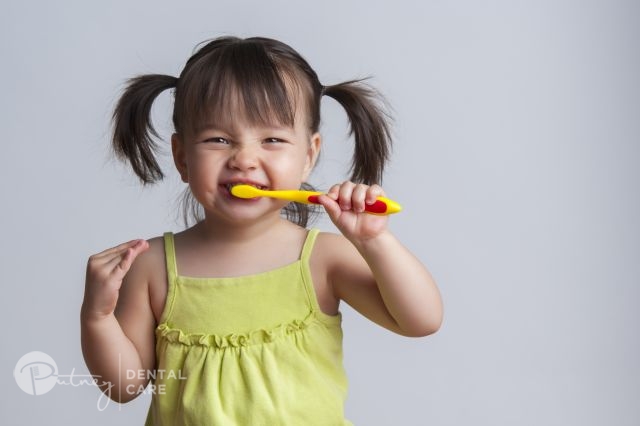 2. Floss Regularly
Brushing one's teeth several times a day is not enough. At about 6 or 7 years old, you can introduce flossing. This form of dental cleaning typically comes after brushing, as it helps get rid off anything stuck between the teeth. There will always be bits and pieces of debris that your child's toothbrush will miss, so this extra step makes a big difference. Furthermore, flossing helps polish teeth and prevents bad breath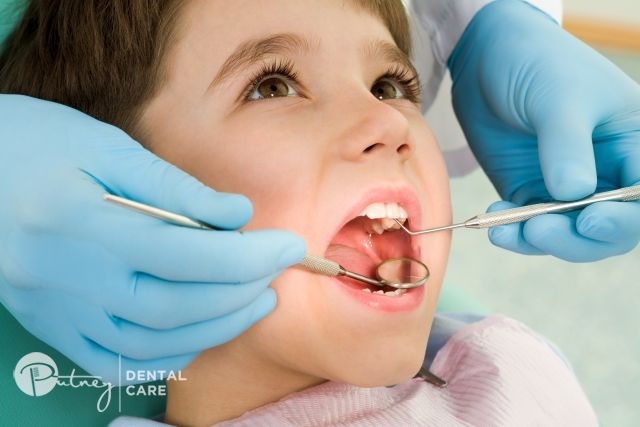 3. Reduce Sugar intake
It's true. The presence of sugar in one's mouth encourages the development of tooth decay. This has been proven time and time again in our children's dentistry practice. Additionally, how often your child eats is equally as significant as what they eat. Only a few people are aware that continuous snacking throughout the day actually increases the risk for tooth decay. Upon consumption of sugary foods, a minimum of 30 minutes is required for saliva to neutralise the acids brought about by decay-producing bacteria.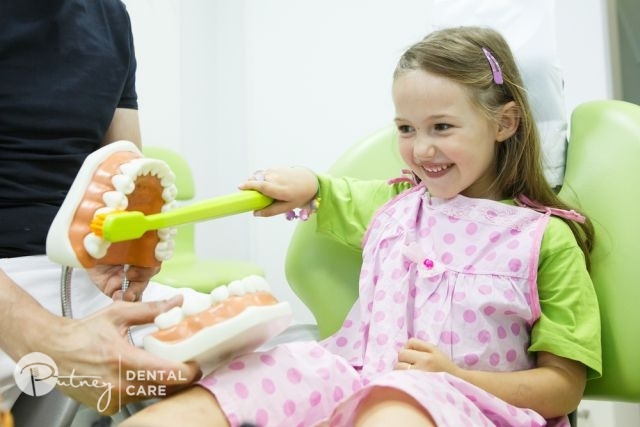 Got any more questions about our children's dentistry expertise? Go ahead and contact our pediatric dentist today. We based in Sydney near the following locations – Ryde, West Ryde, Gladesville and Meadowbank and are open Mondays to Saturdays. For emergency dentists or a special appointment call (02) 98082588 now and speak with our trusted team of professionals.