6 Teeth Friendly Treats For Kids These School Holidays
6 Teeth Friendly Treats For Kids These School Holidays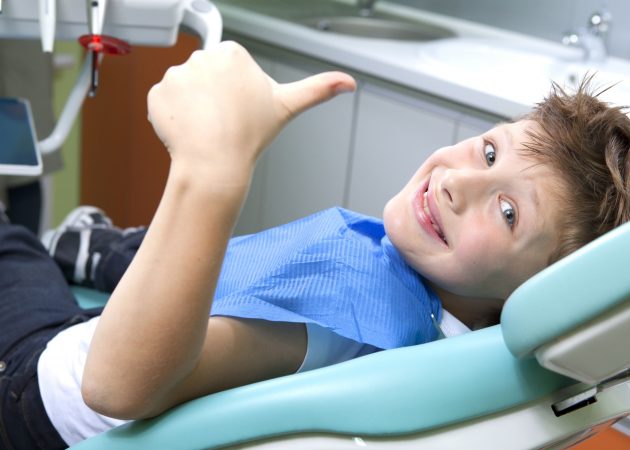 It's not uncommon for kids to create a bit of a fuss when it comes maintaining dental hygiene. However, especially during childhood, it is critical that your child's oral health is being maintained. Ensure that your child is regularly engaged in healthy dental habits such as brushing their teeth at least twice a day, flossing after every meal and getting a check-up and clean by your trusted general dentist or professional paediatric dentist. Along with these habits, you will also need to consider your child's consumption and nutrition habits that can significantly affect the development of your kid's teeth and gums as well as potentially can degrade their growing teeth. It is this stage of life where they will need to take most care of their teeth and become familiar with the habit of eating healthily. Although picky eaters among kids aren't unusual, there are easy and fun ways you can get your kids to eat more healthily. Here are 6 teeth friendly treats that you can provide to your kids to sustain their positive dental health.
Fruit frenzy
Munching on fruit and veggies is a natural way to strengthen enamel as well as whiten teeth. Make eating fruit interesting by cutting pieces of fruits and veg into fun shapes such as hearts, stars and flowers. Use a cookie cutter for an easy and simple way to create shapes in watermelon, rockmelon and pineapples. You can be creative with healthy snacks and cut apples into bunny shapes or making a fruit car or train by attaching the wheels to the body by using toothpicks. Another way of engaging your child into eating fruit is by placing colourful fruits into skewers to make fruit kebabs.
Say cheese
Cheese is a go-to teeth-friendly treat as it is high in calcium and helps to reduce plaque. Supply an interesting cheese platter with unsalted plain crackers are a fun treat for your kids to consume. Create fun ways to increase the calcium in your kids' lunchbox is by adding string cheese. Not only is string cheese healthy for your kids, but also a fun activity in itself, to peel and pull apart! Encourage cheese in your child's diet by adding ricotta cheese or low-fat cream cheese on top of biscuits and crackers that can be combined with berries or tomatoes.
Go nuts
Nuts are high in fibre, protein and most of all calcium, which helps strengthen your kid's teeth. Provide a small bag of mixed nuts for your child to munch on that includes almonds as well as incorporating pumpkin and sunflower seeds. Be sure to only give your kids whole nuts if they are over 5 years of age as nuts can pose as a choking risk to small children. Organic peanut butter on toast or crackers are also a great way to increase your kids' calcium intake. Top the peanut butter off with cut up bananas, blueberries or strawberries for a variety of flavour combinations. You can also use the peanut butter as dip that can be combined with celery or carrot sticks. This is a creative way to get your kids to be immersed into healthy food that improves their dental health as well as activate their taste buds.
'Flavoured' water
Switch your typical cordial or soft drinks to water that has natural flavouring. You can fill a jug of water and squeeze a lemon, orange or cut up a strawberry and other fruits to flavour the water.  You can also introduce your kids to non-caffeinated tea such as chamomile, ginger or lemon tea.
Blend it up
With a blend of fruits, yoghurt or a splash of milk, you can make tasty and nutritious smoothies in just a matter of seconds! You can also blend up carrots, celery, oranges and strawberries to create a healthy juice beverage with veggies and fruits of your choice. This way, your kids can barely taste the healthy veggies that are added, yet are still get the nutritious value that they need! Acai and smoothie bowls are also a healthy alternative to sugary pancakes as a breakfast option which kids can enjoy. On top of the smoothie bowls, incorporate a range of berries as well as adding your choice granola which your kids can help decorate to activate their creative juices!
Freeze it
Blend yoghurt and fruit together and pour them into icy pole holders to create fruit yoghurt pops! You can also freeze your own freshly-squeezed juice into plastic cups as a fun treat for the summer. Another fun way to get your kids to eat fruit is by freezing bananas and dip it in dark melted chocolate as a treat that can be made for a birthday party or even special occasions such as Halloween or Christmas. You can also pop your grapes, watermelon and berries into the freezer to change the texture of the fruits, for an icy treat.
Whether or not your kid is a picky eater, using fun and creative ways to encourage your child to eat healthy food can be easier than you think! Not only will this allow them to improve their teeth, but also to prevent oral diseases from forming. The snacks can easily be integrated in your kid's school lunchbox, as an afternoon treat or even as a way to boost their usual breakfast! What teeth-friendly snacks will you provide to your kids?
How To Take Care of Your Braces
5 Ways to Deal with Tooth Sensitivity