The Best Way to Whiten Teeth is Here at Putney Dental Care
Everyday, we see pearly whites on celebrities, models and other aspirational public figures. When looking at before and after pictures, you'll see the big difference bleaching teeth makes on one's face and aura.
If you have always felt self-conscious of your smile and restrained yourself from sporting a big grin, worry no more! Now, a quick and simple teeth whitening procedure can give your smile an instant upgrade.
Our Teeth Whitening Procedures
When it comes to teeth whitening, we have your best interests at heart. We do not use shortcuts and cheap teeth whitening supplies.
Instead, our clinic uses industry-approved advanced systems Pola Day and Pola Office to create dazzling smiles safely and effectively.
First, we assess and advise patients on whether they are good candidates for teeth bleaching.
For example, patients with yellowish or yellow teeth typically have better results than those with more stubborn brown or greyish hues. Also, whitening teeth has no effect on existing tooth-coloured composite fillings or crowns and veneers. In fact, whitening will only make these teeth stand out from the ones that do whiten. Come in for an appointment and we'll make sure you get the dazzling smile you want with the methods most appropriate for your teeth!
Get a Smile That Shines Bright
A bright smile featuring a row of spotless white teeth can make for a more youthful appearance. With age comes fading and staining. So overtime, white teeth naturally become discoloured. Through a professional teeth whitening service, a uniform brightness across your teeth can be created, restoring the glow in your smile.
If you have good teeth to begin with but want to go the extra step in improving your appearance, opt for the instant whitening procedure at Putney Dental Care. Some people opt to have this procedure done in preparation for a special occasion such as a wedding or a major milestone like a graduation speech.

Why Should I Choose Professional Teeth Whitening?
Although it's easier and cheaper to buy over the counter products, they offer minimal success compared to the results of professional whitening procedures.
Some benefits include:
Personalised Service: Your teeth aren't the same as everyone else, so why should you buy the same product? Our whitening process involves an initial examination to ensure a procedure that meets your wants and needs.
Prioritised Dental Health: Over the counter products include dangerous active ingredients such as bleach. Overuse or misuse of these products may lead to oral irritation or damage to your teeth and gums. We ensure your safety with the best whitening practice, including protective equipment and routine check up.
Faster, Better Results: Within an hour of your appointment, you will be walking out of our clinic with noticeable results. In contrast, home kits may require you to apply several treatments over a day.
How Can I Whiten My Teeth Without Causing Any Irritation?
The best way to protect your dental health is to access our professional services. Gum irritation may occur from over the counter products. The Australian Dental Association (ADA) recommends that only registered dental practitioners are qualified in assessing if whitening treatments are safe for patients. We can identify any existing dental problems (tooth decay or gum disease) that may cause annoyance or discomfort during the procedure.
Whitening Treatment Options
In-Chair Whitening Procedure
One of the go-to procedures we have is in-chair whitening. The process takes about an hour and guarantees immediate results. First, your teeth are professionally prepared with removal of all stains and debris, followed by gum protection. Then, a fast-acting whitening agent is applied to the teeth, accelerated by an intense light. Some people may experience tooth sensitivity after using whitening agents. However, this is usually temporary and goes away after completion of the bleaching process.
Take-Home Whitening Kits
Aside from in-chair whitening sessions, we also offer a do-it-yourself home kit. In this home whitening kit, we provide you with all the materials you need to make your teeth look several shades lighter. All of our kits contain custom whitening trays, whitening gel dispensers and professional teeth whitening products. These will allow you to easily whiten and maintain the results for longer-lasting pearly whites.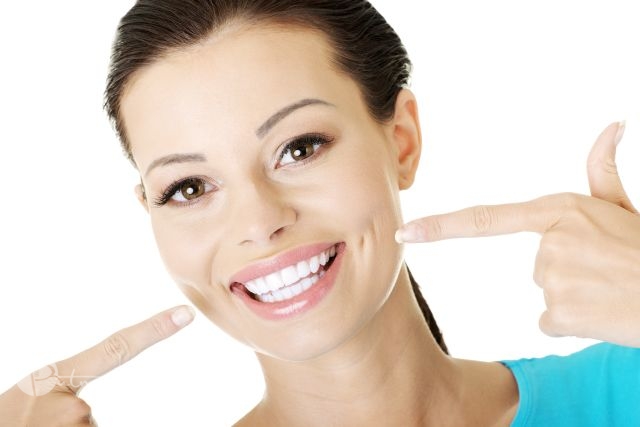 FAQs
How Much Does Teeth Whitening Cost in Sydney?
Professional whitening treatments with checkups can cost between $500 and $1500 for each row of teeth. Do it yourself whitening kits with supplied trays costs between $250 to $450 per row.
While Medicare does not cover treatment, your private insurer might. We recommend getting in touch with your provider to find out.
How Does Teeth Whitening Work?
The central part of the tooth's inside (the dentine) absorbs the whitening agent when placed inside your mouth. The agent reacts with the molecules that cause tooth discolouration, making the dentine brighter, resulting in a whiter smile!
How Long Does Teeth Whitening Last?
Whitening can last for several years if applied correctly with a registered practitioner. However, surface stains from liquids such as coffee or red wine can reduce the whitening.
Book Your Teeth Whitening Consultation Today
Flash a healthy, white smile in no time with the help of our teeth whitening specialists. Contact our clinic today located in Putney and servicing the surrounding suburbs including Gladesville, Ryde, Meadowbank, Top Ryde and West Ryde on (02) 9808 2588 to find out more.