Get Your Gaps Filled at Putney Dental Care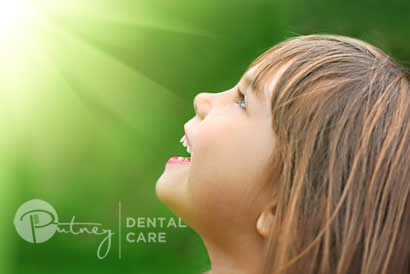 Seal the spaces bacteria can enter and breed with dental fillings, call us today on (02) 9808 2588 and visit us in clinic. One of the most common forms of dental restoration is a filling, covering damaged part of a tooth to prevent the decay from spreading further. Since they were introduced, fillings have become a tried-and-tested solution for keeping tooth decay from causing more damage. True to its name, a filling seals up the small hole in the tooth, which was formed by decay-causing bacteria.
You need a filling as soon as possible when that hole called a cavity forms on the surface of your tooth. If you don't, the cavity will worsen over time. The decay will go deeper and deeper inside the tooth. Initially, it is only pain that you will experience. This would most likely be followed by an abscess and then progress into a more severe condition such as tooth or bone loss. These are very tricky and expensive to fix.
Given today's advancements in technology, material used to make fillings for teeth have greatly improved in terms of selection. Patients, with the help of their dentists, can choose what is best for them.
Dental Amalgam
Silver in color, dental amalgam fillings consists of mercury that is mixed with a combination of any of the following metals: copper, tin, zinc and silver. A highly practical option, these last at least a decade to 15 years with proper care. It is also less expensive than resin composite fillings and withstands biting and chewing much stronger.
Resin Composite
Known for being clear, or white as some people would call it, resin composite fillings can be customised to perfectly match your teeth's look. Whatever color and shape your teeth are, this type of tooth filling can be modified to resemble them. While they may not last as long as dental amalgam fillings, they are chemically bonded to the structure of the tooth for extra support.
The Long-Standing Debate—Metal or Clear?
Throughout your lifetime, you may require a filling due to a chipped tooth or tooth decay. You may even have a whole mouth full of silver (amalgam) fillings from many years ago! Composite tooth-coloured fillings have become more popular due to their appearance. Trust your local dentist at Putney Dental Care, you won't even know that the fillings are there. We can even replace your silver fillings with these white fillings to get rid of all that metal in your mouth!
For assistance in choosing your tooth filling material, count on the dentists at Putney Dental Care to help you out. Do not think twice, especially if you're experiencing any pain that could be associated with tooth decay or even when you have broken tooth, cracked tooth or chipped tooth. Located in Sydney, our clinic is open Mondays to Saturdays from 8AM-6PM. We serve patients on Sundays as well, catering to those with emergencies or a special appointment.
Our Putney Dental Care dental clinic services the following Sydney areas – Ryde, Meadowbank, Gladesville and West Ryde.