Are Your Teeth Sore? You May Need a Root Canal Treatment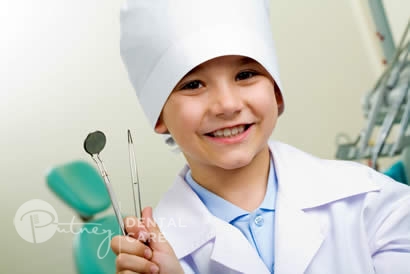 Don't wait until it's too late for root canal treatment call Putney Dental Care today on (02) 9808 2588! Decades ago, teeth with damaged pulp always had to be removed. Today, infected or broken teeth do not need to be extracted. They can still be maintained but in order to do so, the infection needs to be treated quickly through root canal treatment. Now, you can have keep your tooth and your smile.
Root Canal Treatment Process
A root canal procedure is used to save a tooth with an infected or dead pulp. Pulp is found inside each tooth, providing the tooth with nerves and nutrients. This tissue typically runs central within the tooth and out via the root tip. If it is damaged or diseased, the pulp tissue can sometimes die.
So how does a root canal save the affected tooth? It does so by cleaning out the diseased pulp and reshaping the canal. By taking out the tooth's pulp tissue, the infection is prevented from spreading and affecting other areas in your mouth. Once the pulp is extracted, the root canal is cleaned and sealed for protection.
The empty canal which previously contained the pulp tissue, is then replaced. This is an important step that helps in blocking out future contamination with bacteria. The last step is to place a crown or cap over the tooth to give it extra support and strength.
Read our full Sydney Root Canal Treatment Guide.
What are the Common Signs of Pulp Tissue Damage:
Oversensitivity when drinking or eating anything hot and cold
Pain when biting and chewing
Strong and stain-resistant
Swelling in the face and neck
Should I Seek Root Canal Treatment?
If your tooth cannot heal on its own you should definitely consult with a dental professional immediately. Apart from severe and incessant pain, the infection can bring about an abscess forming at the root of the tooth. Furthermore, if left untreated, deterioration of the underlying bone tissue can occur.
Take note that putting off treatment for so long can have irreversible damage. There's also a great chance that the infection can spread to surrounding teeth, gums and other tissues. Aside from swelling, it can potentially lead to fevers, blood poisoning and other illnesses.
When teeth are too badly broken, our dentists at Putney Dental Care may advise patients when root canal therapy is not suitable. If the tooth is too important to lose, we have motorised equipment to remove the pulp tissue more efficiently compared with traditional manual techniques. Furthermore, we ensure our patients are anaesthetised prior to proceeding with treatment.
Dentist Near Me for Root Canal Treatment
If you are experiencing any kind of tooth trouble, please get in touch with us to arrange an appointment. You deserve so much better than to suffer from the pain of severely damaged teeth.
To find out more about our root canal cost and treatment, simply give our amazing dentists team a call or fill out the contact form on our website today. If you are in Ryde, West Ryde, Meadowbank, Gladesville and nearby suburbs, visit our Putney dental clinic today. You can also ask for root canal cost estimates.