Putney Dental Care Can Tell You All About Preventive Care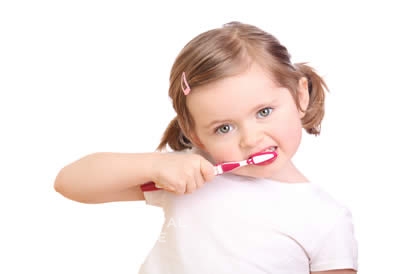 Tooth decay is one of the most common oral conditions that people of all ages can experience, it is bothersome, costly and uncomfortable. It causes the softening and eventual breakdown of the enamel on your teeth. With poor oral hygiene, bacteria can live in the plaque that forms between and around your teeth and gums. Certain foods that you eat can allow these bacteria to thrive and create acids, which cause the softening of the enamel. So when you eat sugary foods, you're actually feeding the bacteria in your mouth!
Our team at Putney Dental Care really does care call us today on (02) 9808 2588 and let us take care of your dental health! Focusing on preventive care, we aim to counter problem areas, occurring and recurring, that affect your mouth, teeth and gums. There are many ways you can stay on top of your dental health and we'll gladly show you how.
How Do I Prevent Tooth Decay?
Brush your teeth twice a day (morning and night) with fluoride toothpaste to help eliminate bacteria and dental plaque. It is the simplest way to look after your teeth and gums.
Use a soft toothbrush that reaches all parts of your mouth, including the gum line. Remember to replace your toothbrushes at least every 3-4 months.
Floss daily to remove the bacteria in between your teeth. This is where your toothbrush can't reach. Flossing bows or interdental brushes are an alternative if you find regular dental floss challenging.
Limit your frequency of exposure to sugar and sweet snacks, especially between meals.
Drink plenty of water, especially after eating. Water helps wash away any sugary residue left on teeth.
Apply a remineralising paste containing calcium, phosphate and fluoride every night. This can be used as an additional preventive care measure to 'harden' your enamel and make it more resistant to decay.
Don't Forget Regular Your Dental Check Up
To maintain optimal dental oral health, come to us for our oral preventive care services. It is important that we see you regularly for an examination and cleaning. Please give us a call if it's been some time since your last trip to the dentist. Your oral conditions are likely not as good as you think! Go ahead and ask one of our dentists for more preventive care habits today!
Contact Putney Dental Care now to begin your journey to better oral health. Pick up the phone and call (02) 98082588 to arrange an appointment today. You can also leave your inquiries in our contact form on our website. Our Putney Dental Care dental clinic services the following Sydney areas – Ryde, Meadowbank, Gladesville and West Ryde.